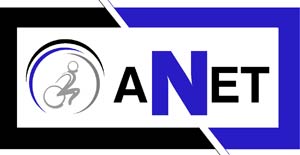 1324 Emerald Ave. NE
Grand Rapids, MI 49505
888.636.2638
www.anet-assistedtransport.com
[email protected]
Contact: Eric Kay
[email protected]
Transporting people with physical and cognitive disabilities using a wheelchair minivan. The vehicle's suspension offers a smooth ride! Family members and medical assistants are encouraged to ride with no additional fees. DUE TO COVID-19 PRECAUTIONS, RIDERS AND DRIVER SHOULD WEAR MASKS FOR EVERYONE'S PROTECTION.
Wheelchair Lift: yes (700 lb – Notify us for above average weight.)
Days and Hours of Operation: Standard hours: Mon-Fri 6am – 5pm. After hours and weekend appointments available with advance notice. Office hours: Mon-Fri 8:30am – 5:00pm.
Geographical Area Served: Greater Grand Rapids Metropolitan region.
Fees/Fares: $105 round trip up to 10 miles. Each additional mile after 10 miles is $3.05. An additional fee may be added due to location of pickup. Prices may change due to overhead costs involving insurance rates and gas premiums.
Who We Serve: Seniors, Medical, Persons with Disabilities
How Much Notice is Necessary: Prefer at least 72 hours. Same and next day may be accommodated.
Eligibility: Everyone is welcome. Please note Medicare does not typically cover Wheelchair and Ambulatory services. Straight standard Medicaid is not accepted. Contact your Insurance provider for details.
Proof of Eligibility: